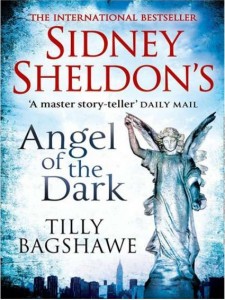 The book started with the murder of a rich old man and the brutal rape of his young wife. The police investigations reached no where and then the young wife, one of the victims, vanished. Thus forcing LAPD to close down the case and forcing the detective to resign.
All was seemingly set when the detective, now married and settled in france as an interpol investigator got a call about the murder.
And then there were a series of similar murders unearthed.
After some pages we could guess who the killers are, but still the book keeps you glued because the intention behind these murders is not yet clear. And to be honest, towards the end of the book it was feeling like the book can logically end at three or four different places, but still it continues and the real mystery unfolds in just the last two pages.
Quite an interesting plot, a good read.
I havn't read my Sidney Sheldon's books to claim if it was matching with his style, but worth the time spent.