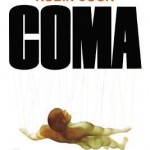 The book starts off well and it was looking real good and had me excited as to what is coming up next. However, over the next few pages and then the rest of the book, it was looking like quite a few missing places.
For example, a third year medical student, first day in the surgery and just by looking at a young coma patient she got so disturbed that she started raising questions on the capabilities of the doctors treating her, asking questions about what medications are being given etc etc. Perhaps the character was extra emotional, but that is not a good sign for a doctor. A doctor is supposed to be emotionally detached from their patient, else they may not treat them well. Next, undertaking an private investigation into the reasons of coma, all by herself and going to extremes such as posing as a nurse, getting computer data by faking the request form, and then climbing on the roof top of operation theatre to find out not sure what.
However, it was a decent read, even  though there were some loose points. Also it gave an insight into hospital politics.